Model Railroading Articles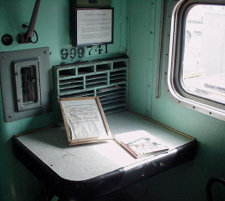 I have written a few articles for regional NMRA publications. As these are either not available on-line anywhere, or hard to locate with PDF documents, I have added them to my web site.

Each details information about specific topics I shared in print. As this web site is about sharing information I researched, it seemed to make sense to add a web page for each article.

Click on the links below to read each article and see the accompanying pictures.

Custom Painting and Decaling

September 2001
NER
Coupler

Freight Car Repair Facility

April 2002
NER
Coupler