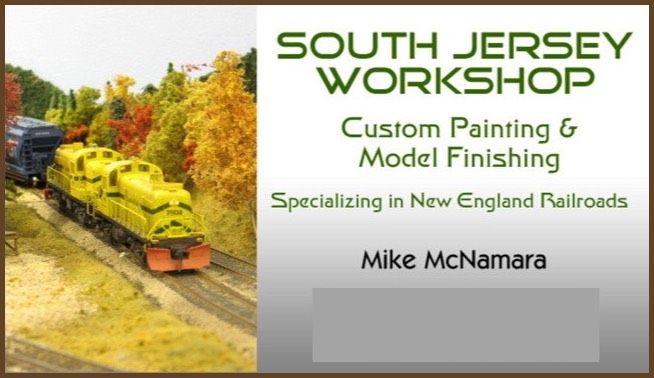 Custom Painting, Decaling, Detailing and Weathering
I have done a number of special projects for people over the years. It mainly started with requests for Lamoille Valley RS-3s, which until the recent Atlas model, were not available in the Yellow with Green strip scheme. Custom paint and decals by Highball Graphics was the only way to get one of your own.

I've done quite a few of these RS-3s with slight variations and specific detail attributes. These, along with some other interesting projects are shown below.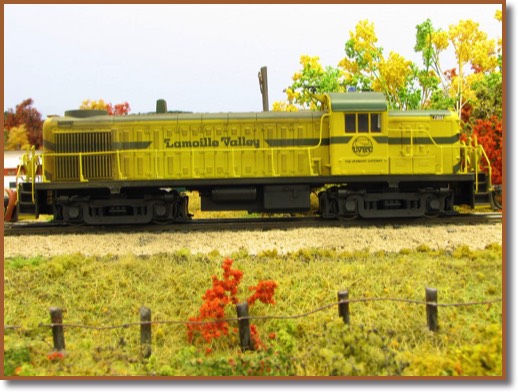 A Lamoille Valley RS-3, #7804, done with the Green roof that was applied a few years after their arrival in 1978.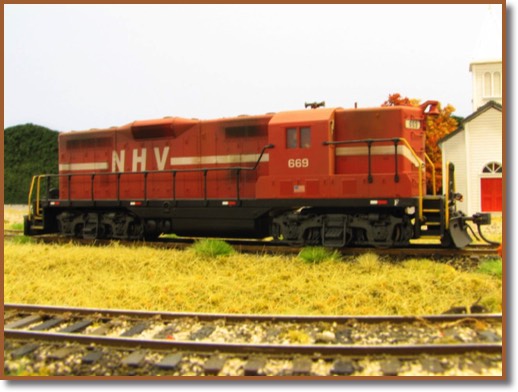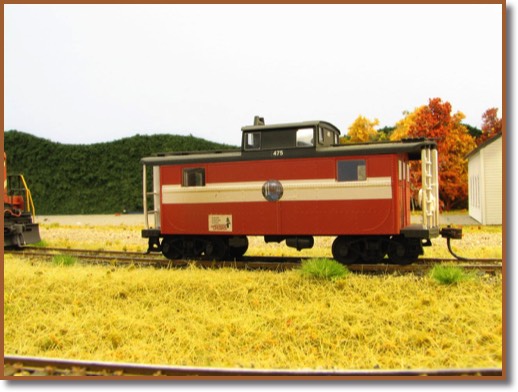 A New Hampshire & Vermont GP7 and caboose that operated in and around Whitefield in the 1990s. This is an Atlas locomotive and a Bowser caboose, and using Highball decals.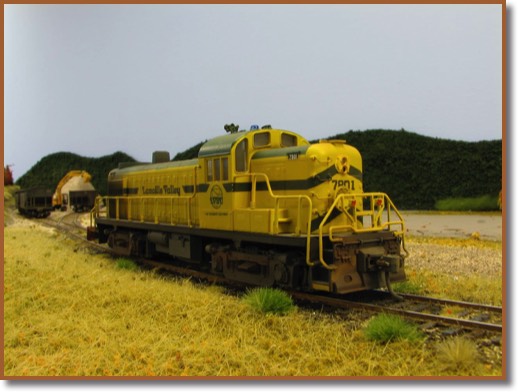 Another green topped Lamoille Valley RS-3, #7801. I did enough of these RS-3s to supply about 10 different Lamoille Valley railroads!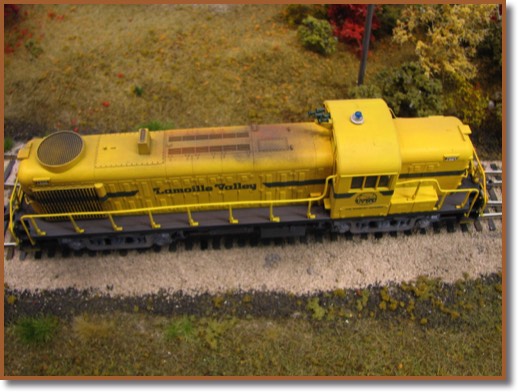 Lamoille Valley RS-3, #7805. After the initial delivery of 4 RS-3s from the D&H, a fifth unit was acquired.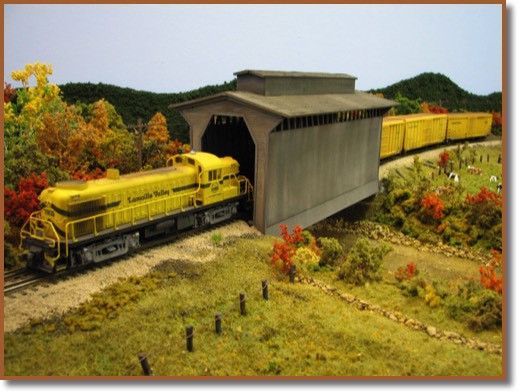 For us in a display, to go along with #7805, a string of LVRC boxcars was painted and weathered.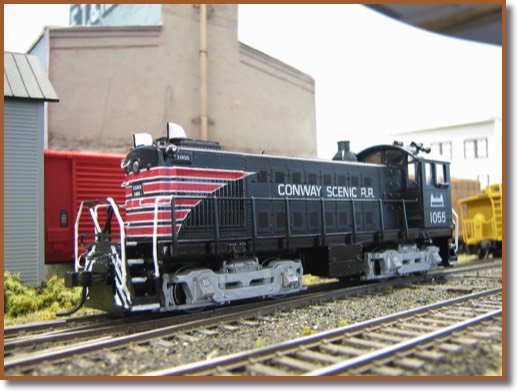 Conway Scenic S-1 switcher with some unique details, including dual horns, white flags and class lights.